About Us
Nestled in the heart of the Green Mountains, New Spring Farm is a self-sustainable living farm that's rooted in a fundamental connection with nature and the sacred land that surrounds us. Through combining conscious food production with space for personal growth and healing, New Spring Farm provides a holistic experience for nourishment on all levels in a safe, supportive, and serene environment. From exploring our sacred land, to joining with community in our Barn Sanctuary, we're prepared to meet you exactly where you are.
Our Mission
Our mission is to combine a deep and meaningful connection to the Earth with contemplative practices as a means of supporting inner growth, transformation, innovative learning, and healing. Through a unique blend of wellness offerings and conscious food production, we are prepared to meet you exactly where you are.
At New Spring Farm, we invite you to leave the stresses of your daily life behind, to let go and relax, and receive the support and nourishment you've been longing for.
History & Rebirth
Formerly known as the Earl M. Batchelder Family Farm, one of the primary working dairy farms in the local area in the 1940s and 1950s, the farm also became known as a lively gathering place for barn dances, which began in 1953. Our road at New Spring Farm, Batchelders Barn Road, still honors the Family to this day, with recognition of their impressively large dairy barn, which was the backbone and hub of the farm.
An original poster advertising the beginning of what was to become a famous, and infamous, summer barn dance series was found in an old print shop just 5 miles from the farm. We professionally restored and framed the poster in wood from the original barn and have it displayed in our Sanctuary Barn for all to enjoy.
After exploring viable options to save and restore the original barn, the decision was made to deconstruct it and create a new barn for the evolved purpose of the farm.
---
Who We Are
We are friends and co-workers who share a common passion for sustainability, self-sufficiency and a deep and meaningful connection with the Earth. Working together, we share in the responsibilities of caring for New Spring Farm and the land that surrounds it, as well as for you, our guests.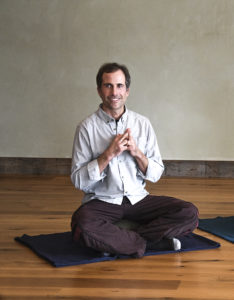 Gardner Orton
Gardner is the visionary founder of New Spring Farm, as well as the founder and director of Sacred Mountain Wellness, with locations in Burlington and Peru, Vermont. As an Integrative Nutrition and Lifestyle Counselor, as well as a Somatic Breathwork Therapist, Gardner works with both individuals and groups to create positive, long-term results. A student of Alternative Health for over 25 years, Gardner helps his clients to heal physically, emotionally, and spiritually through one-on-one counseling, guided breathwork healing sessions, and group workshops. Gardner's practice embodies the philosophy that true health and happiness are only achieved when all areas of one's life are in balance.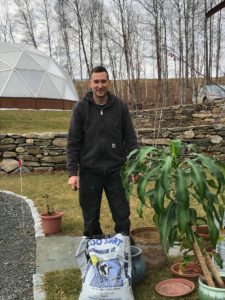 Gary Hooke
Gary grew up on his family's farm in Grafton Vermont and joined the NSF team in 2017. With experience in raising livestock, growing food, producing maple syrup, as well as forest and pasture management, Gary is also a certified mechanic and brings a wide range of talents, gifts, and passions to the New Spring Farm team.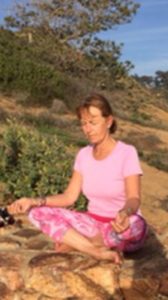 Edna Meyer
Edna joined New Spring Farm in 2019 as our resident Yoga Instructor. Edna is a Certified Kripalu Yoga Instructor, Reiki Master and Kripalu trained Meditation Instructor. She has completed Kripalu's Advanced Yoga and Guided Meditation Teacher Training module in the 300 hour Kripalu Ayurvedic Yoga Teacher Training Program and continues in her pursuit of this program certification.
Edna resides in Peru, Vermont and is the owner/operator of Edna's Garden, an organic grower of medicinal herbs and flowers. She has been an advocate of organic growing for many years as presenter at The Vermont Flower Show, given many lectures in presenting to various Garden Clubs including Burlington, Vermont Annual Garden Club Meeting, with her solely developed presentations on The Use of Native Vermont Botanical Medicinal Herbs.